The quality policy of Gastek Engineering Private Ltd. is to deliver to customers the products and services which fully satisfy their requirements.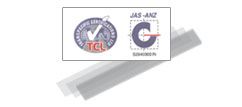 Collaboration:
We have collaboration with Carbotech, Germany.


Experience
The company enjoys a good reputation in the market as supplier of quality equipment, excellent after sales service and as trustworthy company.
Milestones
About Gastek

Founded in 1993, The company manufactures Nitrogen Gas Generator, PSA Nitrogen Gas Generator, PSA Oxygen Gas Generator and Ammonia Cracking Units and have supplied aforesaid equipment upto 2000 Nm3/hr
Type : Pressure swing adsorption
Capacity : Upto 2500 NM3/hr.
Purities : Upto 99.999%

Type : Pressure or vaccum swing adsorption type
Capacity : Upto 1000 NM3/hr.
Purities : Upto 93%

Type : Heat of compression no loss type
Dew Point : (-) 60 Deg. C. or better
Flow : Upto 10000 Nm3 / hr.

Type : Ammonia Cracker
Purity : 75% H2 & 25% N2
Flow : Upto 1000 Nm3 / hr.

Type : Pressure swing adsorption type
Purity : upto 99.9%
Flow : Upto 1000 Nm3 / hr.

High hardness
Precise quality
Professional order completion and customer service
Company has good marketing, project engineering team and well equipped manufacturing facility to deliver international quality products with excellent after sales service. The company enjoys very good financial limits resulting in timely financial closure and execution of projects.


Exports

Company is regular exporter of these equipment having presence in many countries. Company has won export awards for Consecutive years from government for outstanding performance in exports.